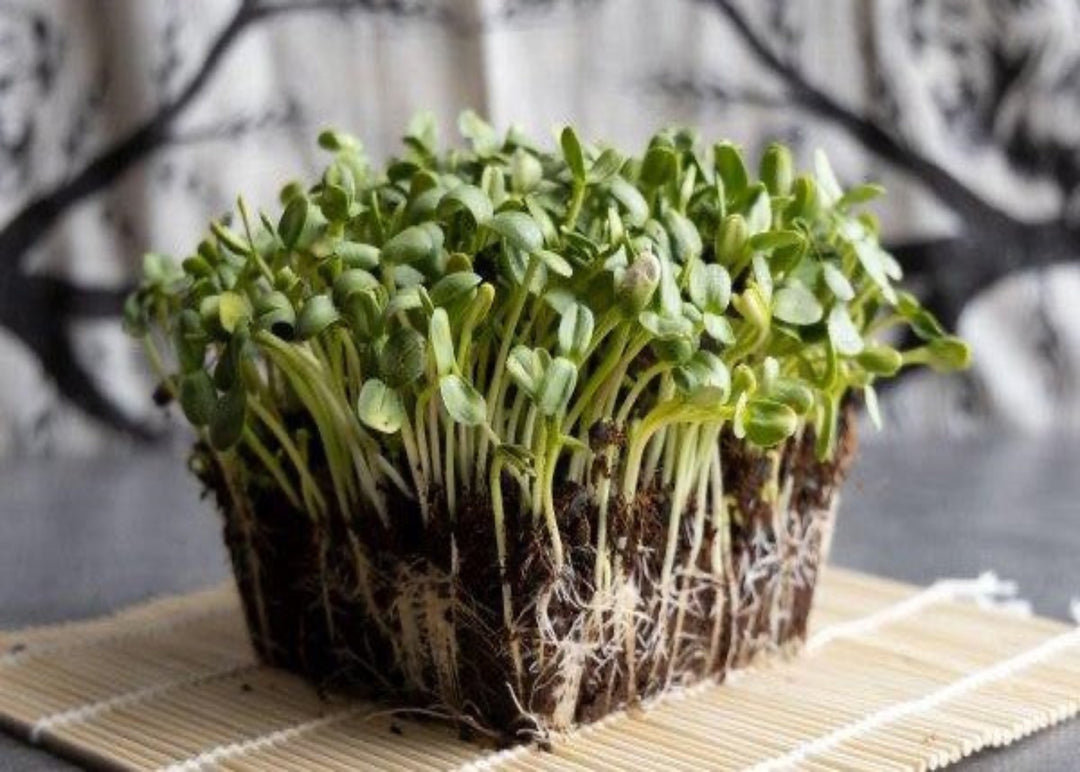 Sunflower Microgreens
---
Low stock - 5 items left

Inventory on the way
Sunflower microgreens have a distinct nutty and earthy flavor, with a slightly sweet aftertaste. They also have a crunchy texture that makes them a great addition to a variety of dishes.
Sunflower microgreens can be used in many food combinations, such as salads, sandwiches, wraps, and smoothies. They also pair well with eggs, avocado, tomatoes, and cheese. Sunflower microgreens can add a burst of flavor and nutrition to any dish, making them a versatile ingredient to have on hand.
Nutritionally, sunflower microgreens are a great source of vitamins A, C, and E, as well as minerals like potassium, calcium, and iron. They are also high in fiber and protein, making them a great addition to a plant-based diet. Additionally, sunflower microgreens contain antioxidants that can help protect against cellular damage and inflammation.