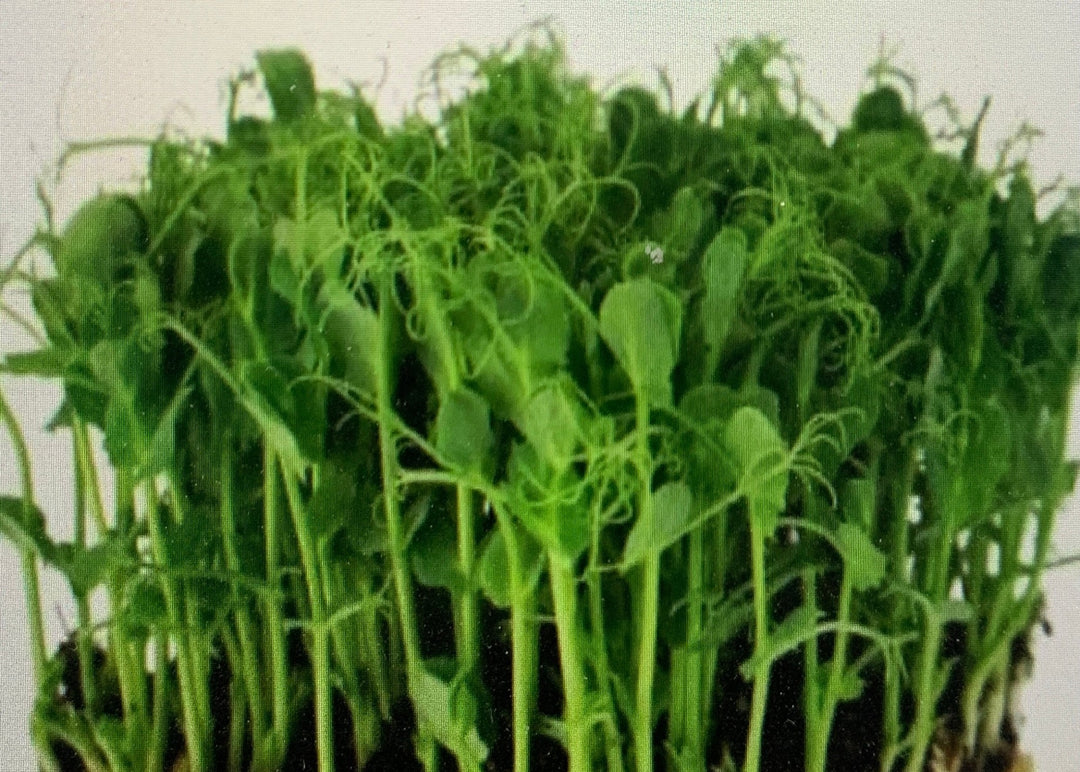 Pea
---
Low stock - 3 items left

Inventory on the way
Pea microgreens have a crisp, fresh and slightly sweet flavor with a subtle hint of nuttiness. They are delicate in texture and have a bright green color.
Pea microgreens are a versatile ingredient that can be used in a variety of dishes, such as salads, sandwiches, wraps, and smoothies. They can also be used as a garnish to add a pop of color and flavor to soups or stews.
Pea microgreens are a rich source of vitamins and minerals, including vitamin C, vitamin A, iron, and potassium. They are also an excellent source of dietary fiber and plant-based protein. These nutrients can help to support healthy digestion, boost the immune system, and provide sustained energy throughout the day.
Including Pea microgreens in your diet can be a healthy choice, as they are low in calories and high in nutrients. They can be a great addition to a plant-based diet, and can also be used as a flavorful and nutritious substitute for traditional salad greens.