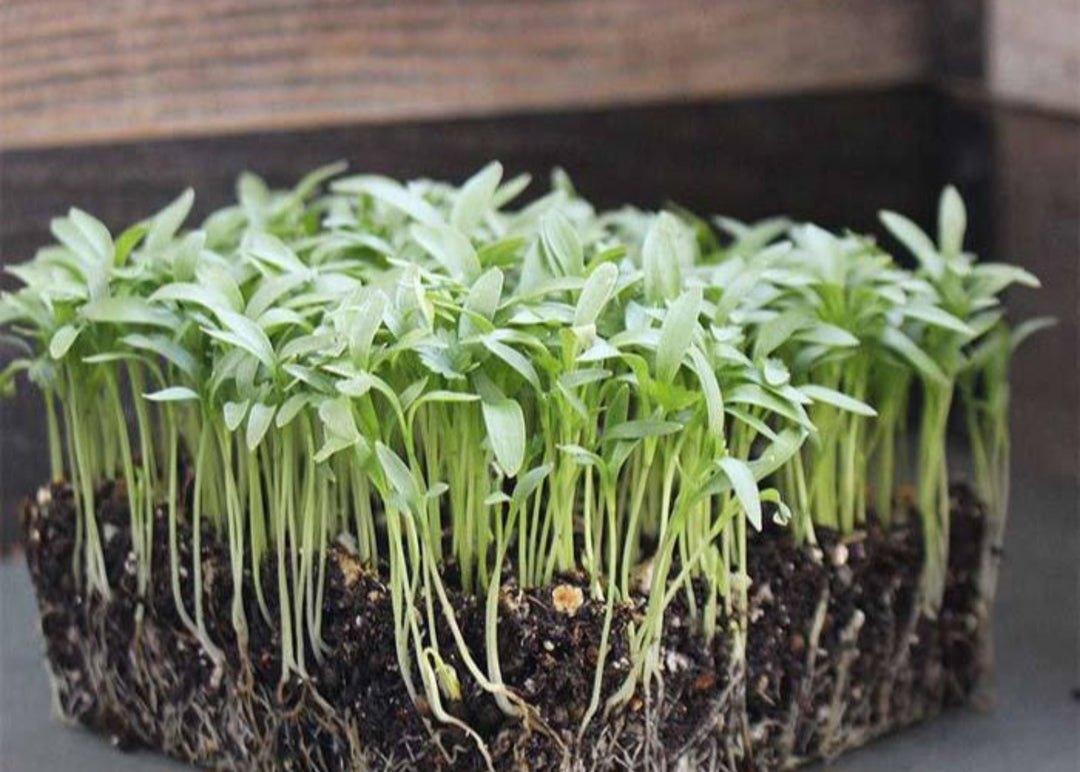 Cilantro Microgreens
---
In stock, ready to ship

Inventory on the way
Cilantro microgreens have a bright, fresh, and slightly tangy flavor with hints of citrus and spice. They also have a distinct aroma that is similar to their mature counterpart, cilantro leaves.
Cilantro microgreens can be used in a variety of dishes and food combinations. They are a great addition to salads, sandwiches, tacos, and other Mexican-inspired dishes. They can also be used as a garnish for soups or as a topping for avocado toast. Additionally, cilantro microgreens can be added to smoothies or blended into salad dressings for a burst of flavor.
In terms of nutrition, cilantro microgreens are a rich source of vitamins A, C, and K, as well as minerals such as calcium and potassium. They also contain antioxidants and anti-inflammatory compounds that can support overall health and wellbeing. Incorporating cilantro microgreens into a balanced and diverse diet can help provide a range of nutrients and support a healthy immune system.