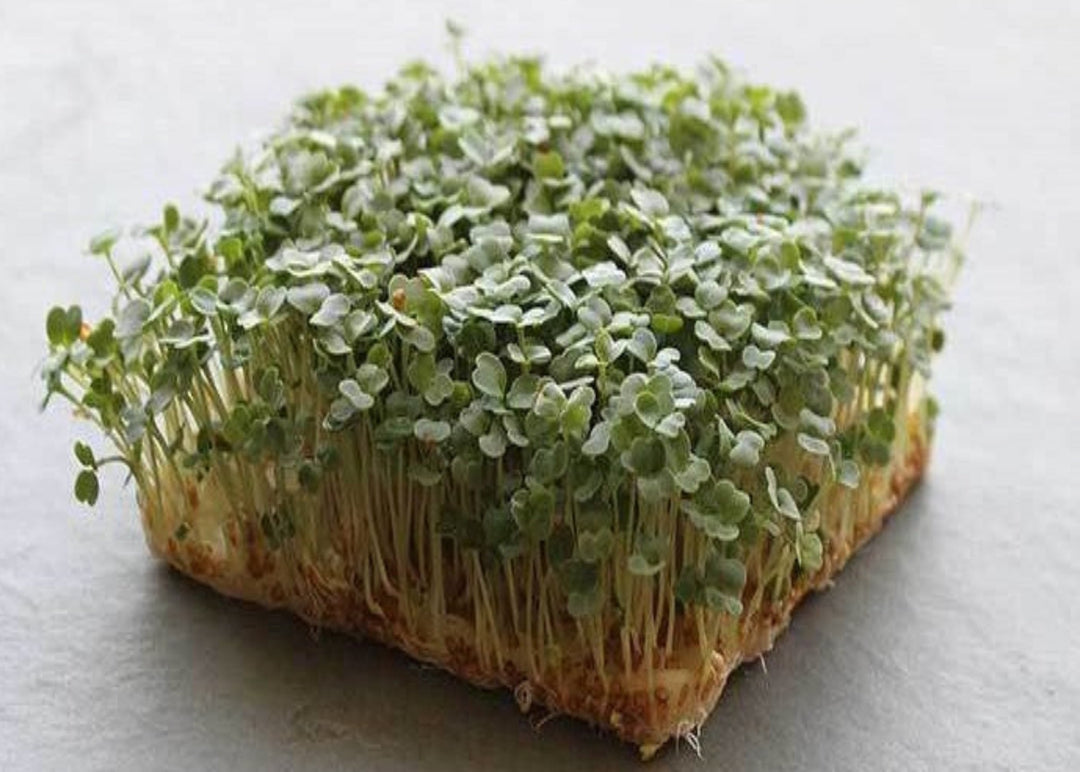 Arugula Microgreens
---
In stock, ready to ship

Inventory on the way
Arugula microgreens have a peppery, slightly bitter, and nutty flavor. The flavor is more intense than mature arugula, but still maintains its distinctive taste. The texture of the microgreens is tender and delicate, with a crisp bite.
Arugula microgreens can be used in a variety of dishes and food combinations. They are often used in salads, as a topping for sandwiches, wraps, or pizza. They can also be added to smoothies for an extra nutrient boost. Arugula microgreens pair well with other salad greens, fruits such as strawberries or pears, nuts, and cheeses such as goat cheese or feta.
Arugula microgreens are nutrient-dense and contain high levels of vitamins and minerals. They are an excellent source of vitamin K, which plays a crucial role in blood clotting and bone health. They are also high in vitamin C, which supports immune function, and vitamin A, which is important for vision and skin health. In addition, arugula microgreens are a good source of calcium, potassium, and iron.